Guido
Share a tour and enjoy heritage with others
Enjoy heritage with new friends
How Guido Works
Most popular tours
Available Guidos
Doni d'amore. Donne e amore dei tempi passati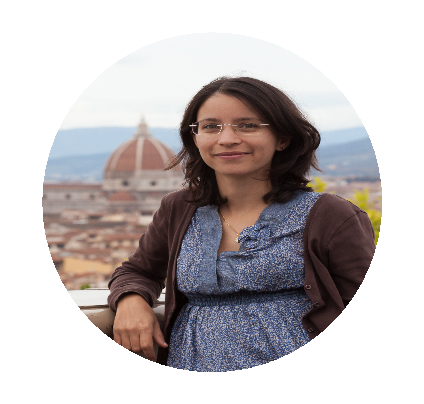 Mariagrazia Brancone
Max. 15
1h 30m
Museum, exhibition
it
L'amore ai tempi del Medioevo. Quale messaggio davano uno specchio, un pettine o un anello in dono?Quale anello rivelava la fedeltà?
Highlights
Cosa si regalavano gli innamorati nel passato?
Quali significati si nascondevano dietro quelle opere?
c'è aderenza tra il nudo nell'arte e quello nella realtà quotidiana?
E' cambiato qualcosa per le donne oggi?
Description
15 posti. Punto di ritrovo davanti alla porta di ingresso 15 minuti prima. Prima domenica del mese ingresso gratis, paghi solo la guida
Heritage disciplines
Architecture
Arts
History
Meet these tourists, discover, and share





Book
Invite friends and save money
What did others say about the tour?
Un nuovo modo di vivere una mostra.. L'imperturbabile soggetto, "Bellezza divina", tale sarebbe rimasto se la guida non ci avesse accompagnato in un atmosfera intima e familiare.. In un meraviglioso Palazzo Strozzi, attraverso spiegazioni, emozioni e curiosità, siamo riusciti ad entrare in contatto ed appropriarci di opere cariche di simbolismo e allegorie. Una grande occasione di vivere la cultura, di ascoltarla raccontata da una guida preparata e appassionata!
From: Giulia on Dec 17 2015
Mariagrazia ti prende per mano in un percorso di significati, nozioni sul dietro le quinte di un dipinto e dettagli rivelatori. Il tutto candito da numerose passerelle tra passato e presente che permettono una riflessione sociale sulla bellezza e l'evoluzione del rapporto Chiesa e arte. A fine visita, provate invece il panino alla soprassata toscana! Perché l'arte mette fame.
From: Guido on Dec 12 2015
#amore
Last viewed by you
Others also booked
Available Guides